- Activity report - Activity report - Activity report - Activity report - Activity report -
Activity report
Within the company, many of our collaborators have a rather negative appreciation of our Information System (IS), in particular because of the obsolescence of a large part of the applications. The activity report, as other internal software, are applications that have not changed during several years and that no longer meet functional needs or minimum expectations of comfort today.
Date
Jully 2018
Duration
3 months
Client
SSG
"Set up a modern, user-friendly, simple, fast, digital and responsive activity reporting solution."
This mobile version is imperative for the success of the project. To date, employees can only report their activity if they are connected to the corporate network and via a web page. Tomorrow, they will be able to access it in ATAWAD mode ("Any Time Any Where Any Device").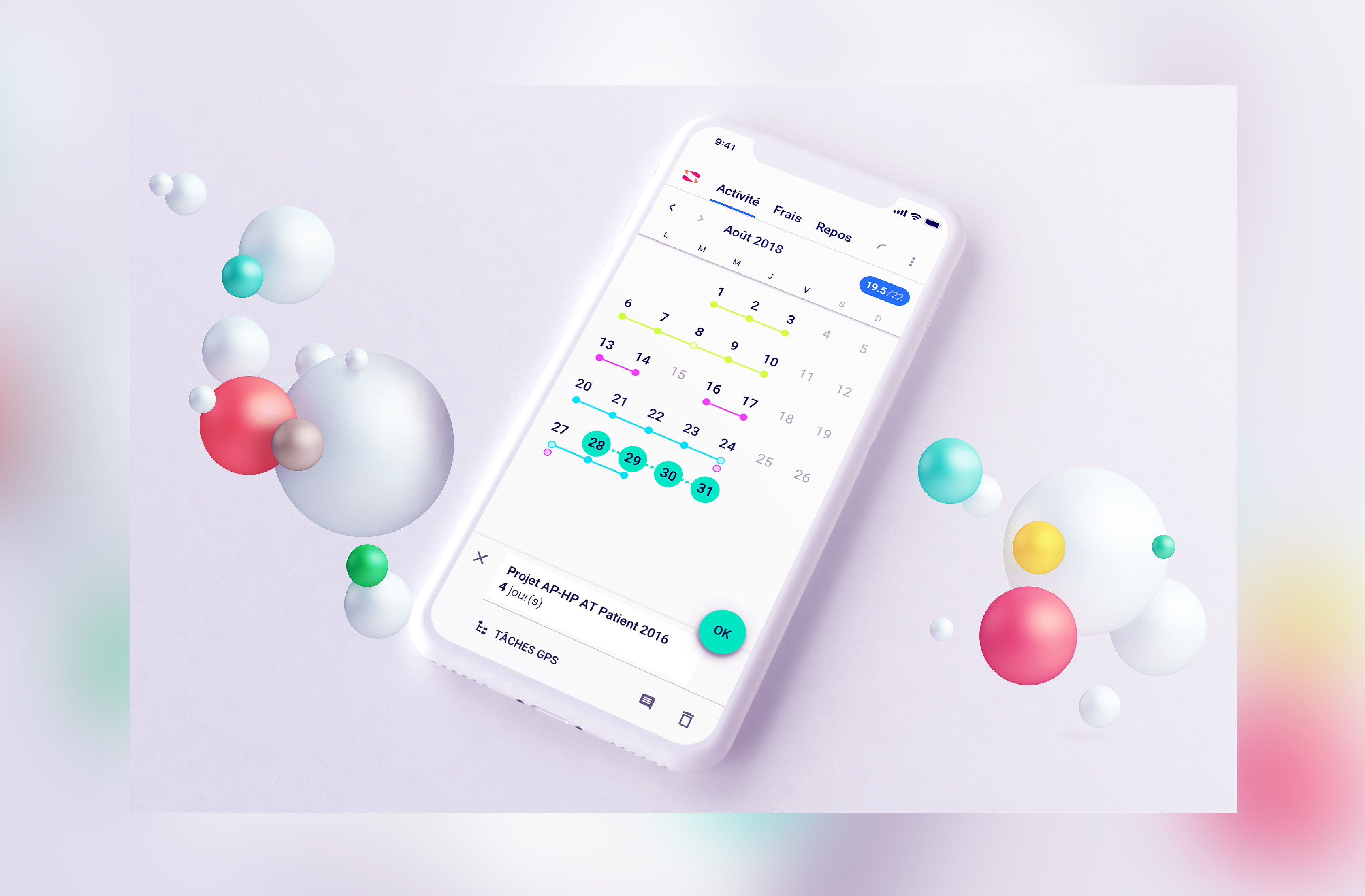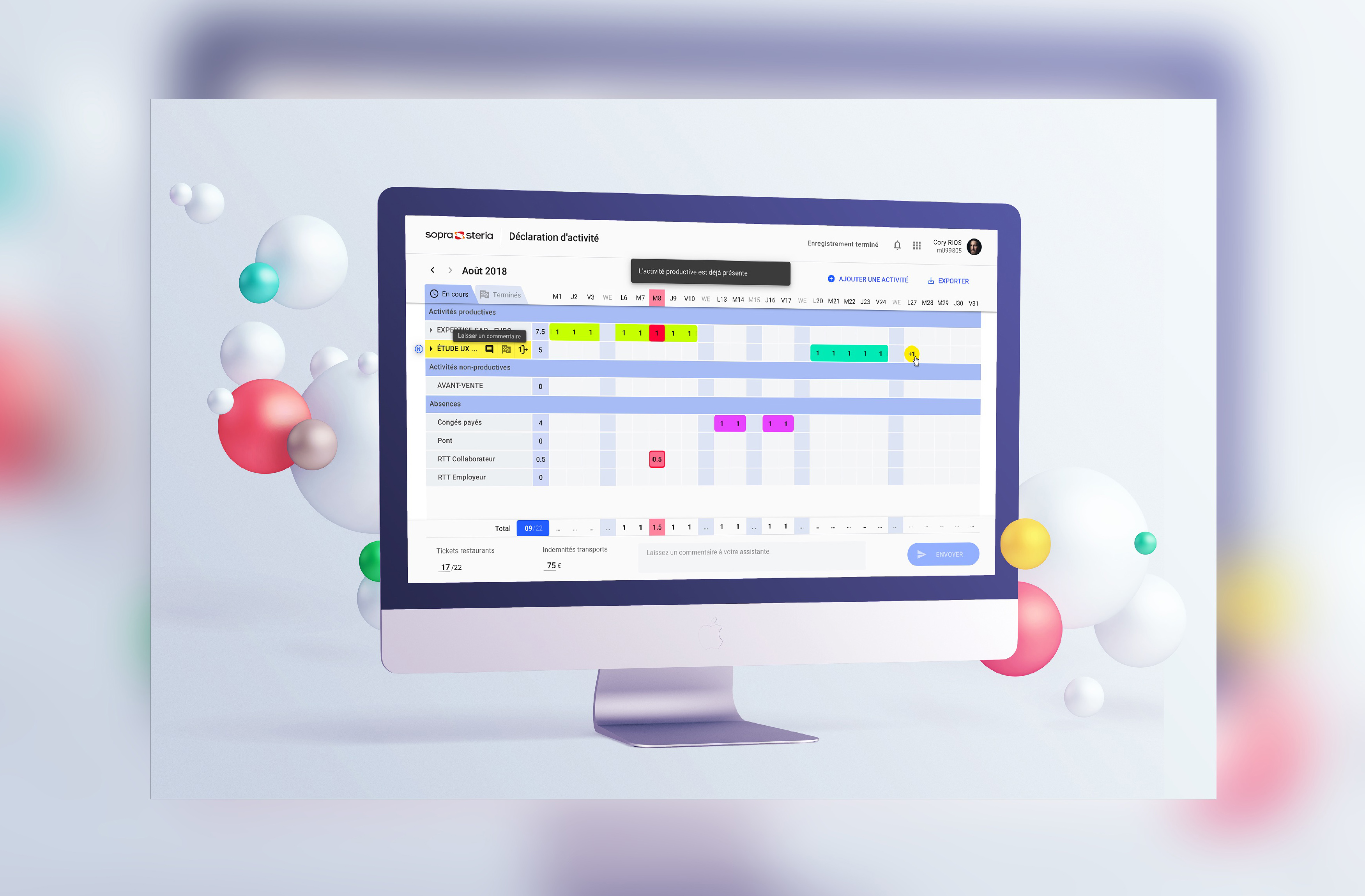 UX method
#1 - Understand


Identify breaks using a tool, understand the real objectives of users (search UX) Audit existing software :
Audit existing software ;
Observe the users in their context of use, analyze the activity ;
Interview and question users ;
Analyze data from analytics ;
Facilitate workshops to collect needs ;
Identify the typical user profiles, personas.
#2 - Design


Create the interface by integrating user and business needs and technical constraints :
Develop schematic user paths, identify points of tension ;
Facilitate co-conception, creativity and design thinking workshops ;
Present the information architecture ;
Design iteratively, from wireframe to prototype ;
Suggest graphics and define the look & feel ;
Write graphic and ergonomic charters.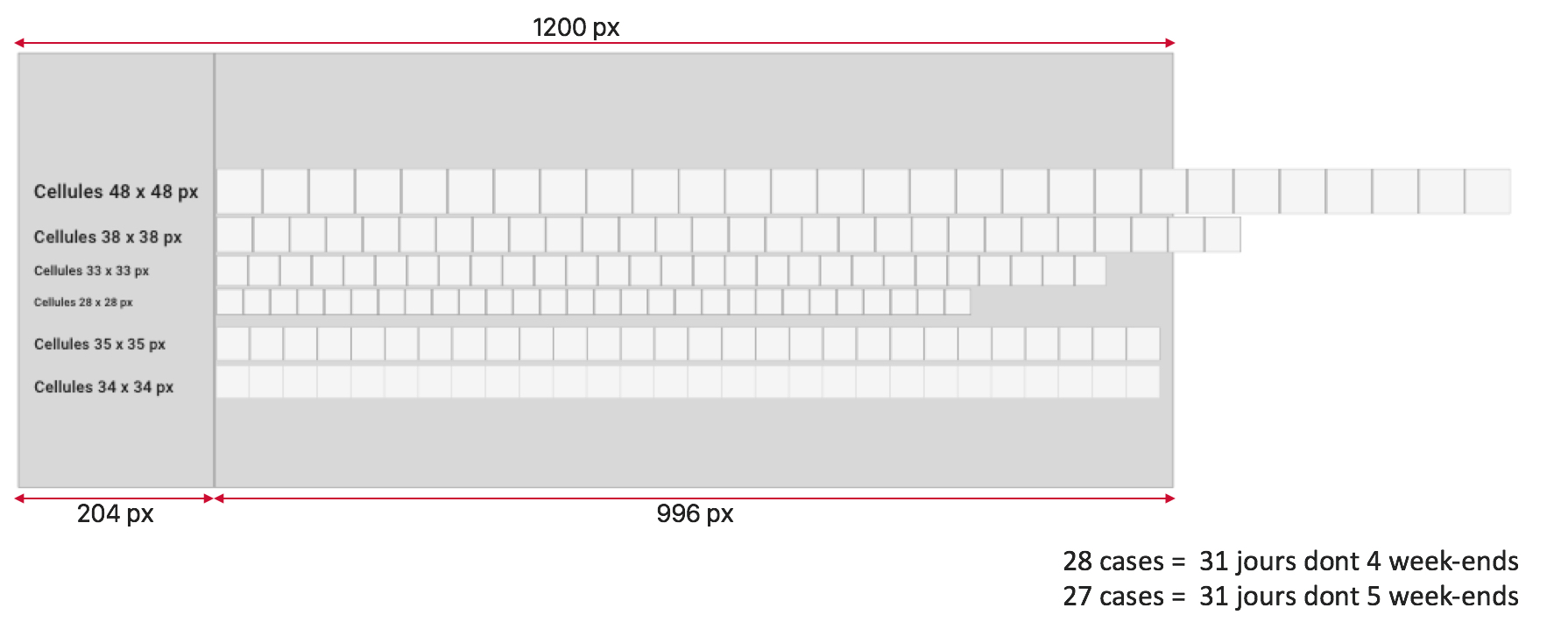 Research scheme on the construction grid
#3 - Assess


Test, refine and validate new features :
Preparation and animation of user test sessions ;
Write the user test report (including recommendations for development or support) ;
A / B testing.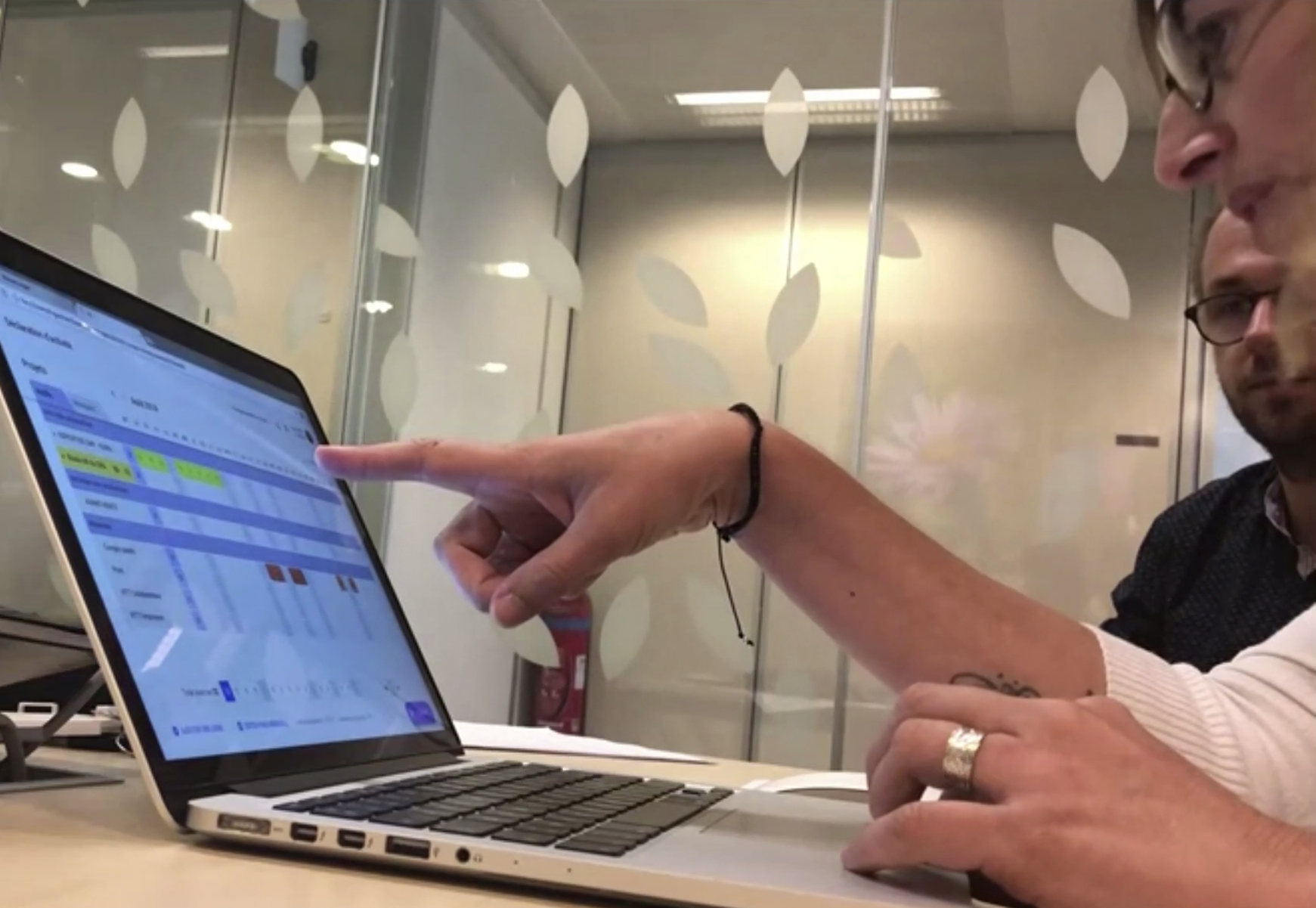 User test session - the user is accompanied by a scrib and an animator.
Use case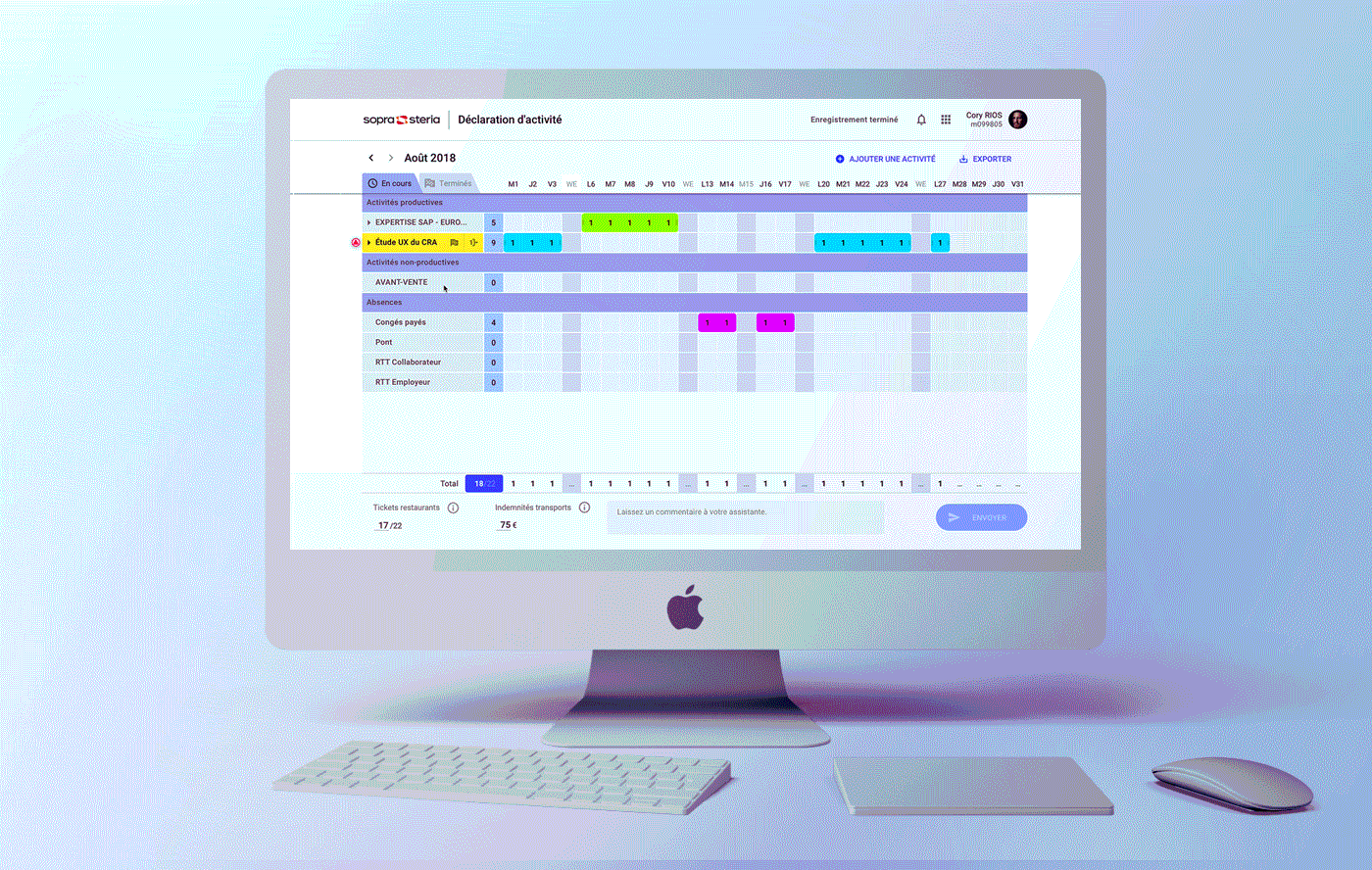 Use case - tasks and subtasks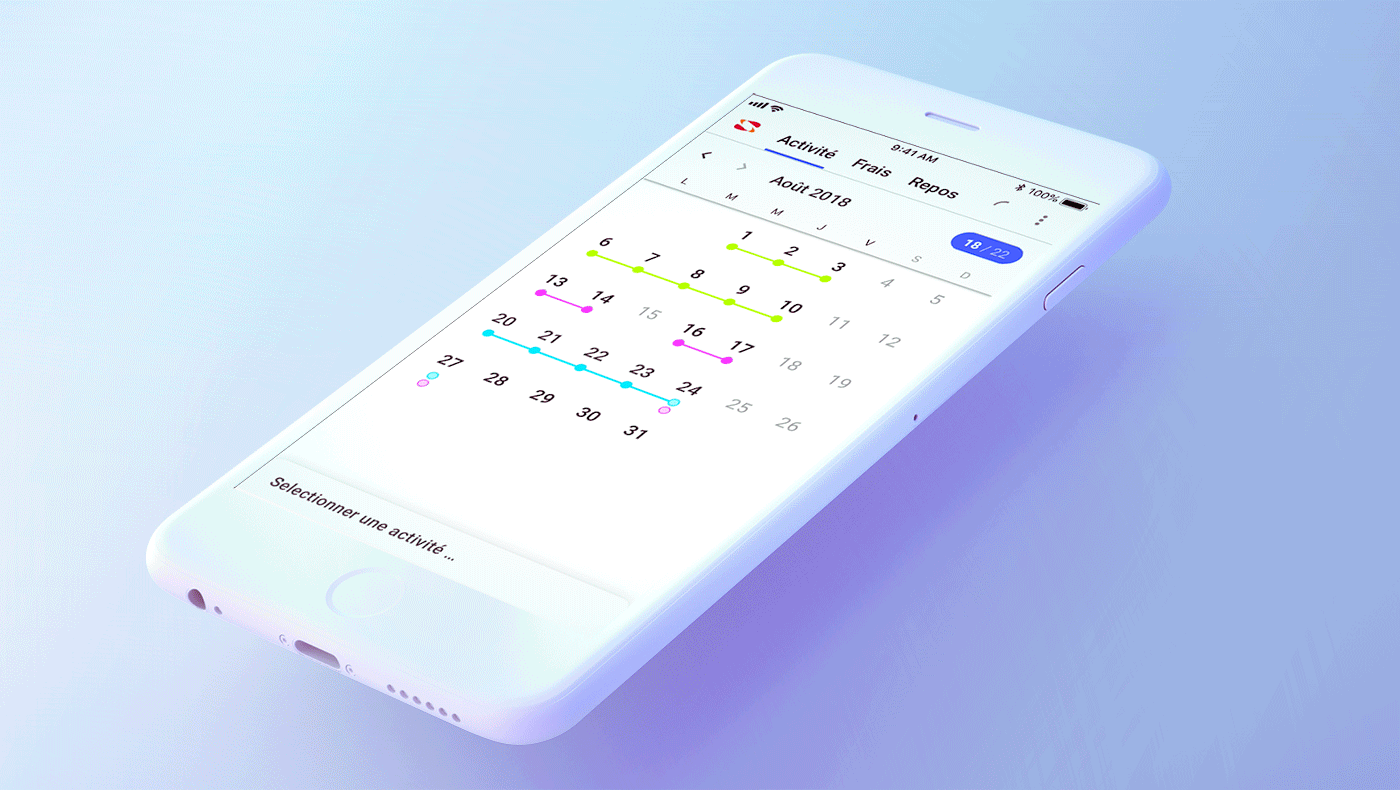 Use case - submit
#4 - Specify


Assist and support the dev teams in the developments :
Deliver specifications of screens and interactions ;
Assist and follow developments (graphic and ergonomic recipes) ;
Providing the assistance in compliance with accessibility requirements.
Interactions
Generally, the design of a responsive application begins with the smallest screen. But since the former application already existed, the priority was to remake it.
Rethinking interactions was particularly interesting, often associated with a tedious task, declaring your activity report must be simple and quick. A click system allows you to easily enter the number of half days per project in the calendar boxes provided for this purpose. Handling assists have also been added to respond to the practices observed in user testing.